Harmony Equestrian Services, LLC
Harmony Equestrian Services, LLC is proud to announce our sponsorship of the Harmony Riding Academy, a 501(c)3 Non-Profit Organization. Harmony Riding Academy is a community based educational facility that uses equestrian based therapies to teach various horsemanship skills (mounted and unmounted) to those with mental and physical disabilities and their families. This developmental program will provide services to Veterans with PTSD and children with physical and mental disabilities (ADHD, autism, mental delay, etc); these services are also available to their family members. Harmony Riding Academy's goal is to help families who have not seen improvement with traditional therapies, and currently offers lessons with a Certified Riding Instructor, Amanda Lluvera.

​​Mrs. Lluvera is actively pursuing her PATH (Professional Association of Therapeutic Horsemanship) Certification; until then, she is offering structured riding lessons geared towards working with a person's disabilities (mental or physical).

​​To ensure a successful program in 2018-2019, Harmony Riding Academy has established the following goals:
​1. Fundraise to help offset the costs of Mrs. Lluvera's PATH Certification
​2. Start a riding program providing equine based therapies to those in need
​3. Fundraise for a covered riding arena to ensure therapy is not delayed in the event of inclement weather
​4. Develop annual individual assistance programs; such as, assisting a disabled Veteran with obtaining her bronze medal through USEF.

​​How can you help make Harmony Riding Academy a success?
​Harmony will gladly accept the following (all donations are tax deductible):
​1. Cash donations
​2. Hay donations (horse quality)
​3. Useable tack, equipment and supplies (tack, blankets, halters, lead ropes, fly spray, etc.)
​4.Labor (e.g. Carpenters to help build a ramp to help mount horses)

​​If you or someone you know are interested in volunteering or participating in our program, please call 318-308-9066!
​Thank you for your time!
​Amanda Lluvera

2016 Accomplishments
- Provided 12 women veterans with 6 one hour horsemanship skill lessons free of charge to the veterans.

2017 Accomplishments
- Provided support and mentorship to a student with severe anxiety and depression while the student participated and succeeded in showing Champagne, an off-the-track-thoroughbred during the Retired Racehorse Project.​​​​​​
- Provided an introduction to horses and horse care education to a female veteran ​dealing with multiple disability issues.
​

© Harmony Equestrian Services, LLC

578 Browns Lane
Leesville, LA 71446
(318)308-9066​​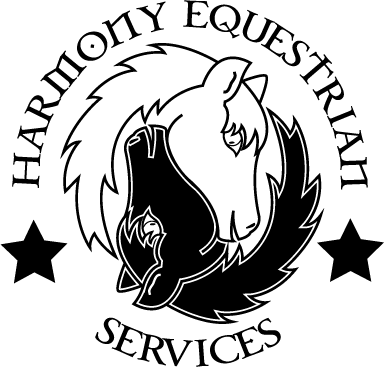 Back ground photo copyrighted by http://www.johnmaciel.com/
Harmony Riding Academy

a 501(c)3 Non-profit Equine Therapy